Faller Packaging develops EasyTake Box for Spindiag, a young medical technology company based in Freiburg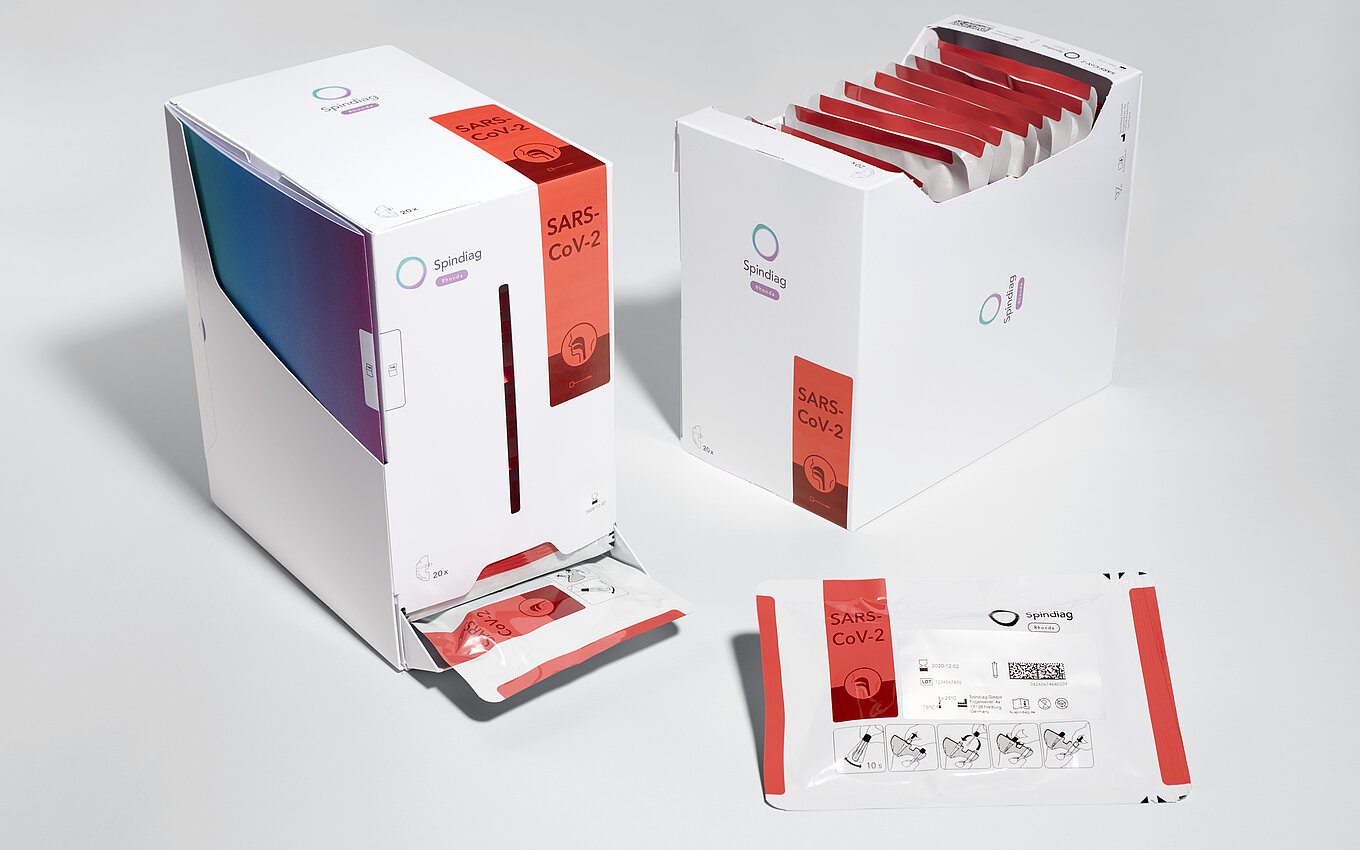 Faller Packaging develops EasyTake Box for Spindiag, a young medical technology company based in Freiburg
Faller Packaging has developed the EasyTake Box, a reliable, space-saving and easy-to-handle solution to go with a rapid PCR-based COVID-19 test system.
The folding carton is designed so that hospital personnel can easily remove the test cartridges with one hand. Thus, the EasyTake Box helps to save time and trouble in hospitals and laboratories.
Find out more about the EasyTake Box and our collaboration with medical technology company Spindiag in our press release.