More information on bottles and vials
Wrap-around labels are labels that have two sides and can be wrapped on a round container several times, providing additional space for information. They are easy to open and reseal, and they can be removed if necessary. Labels of this kind are used on bottles or vials when a conventional pharmaceutical label would not have enough space for all the necessary information. Adhesive films of various kinds can be used as material.
An additional variant is the booklet wrap-around label, a combination of label and leaflet. It consists of four to 32 folding pages, which are laminated with a transparent film. This means that the label has a very large area – for example, for information in different languages. A grooved tab makes the label easier to open. Shortened base labels are used for round containers. These labels can also be used for attaching part labels, which are removable, and for printing variable data.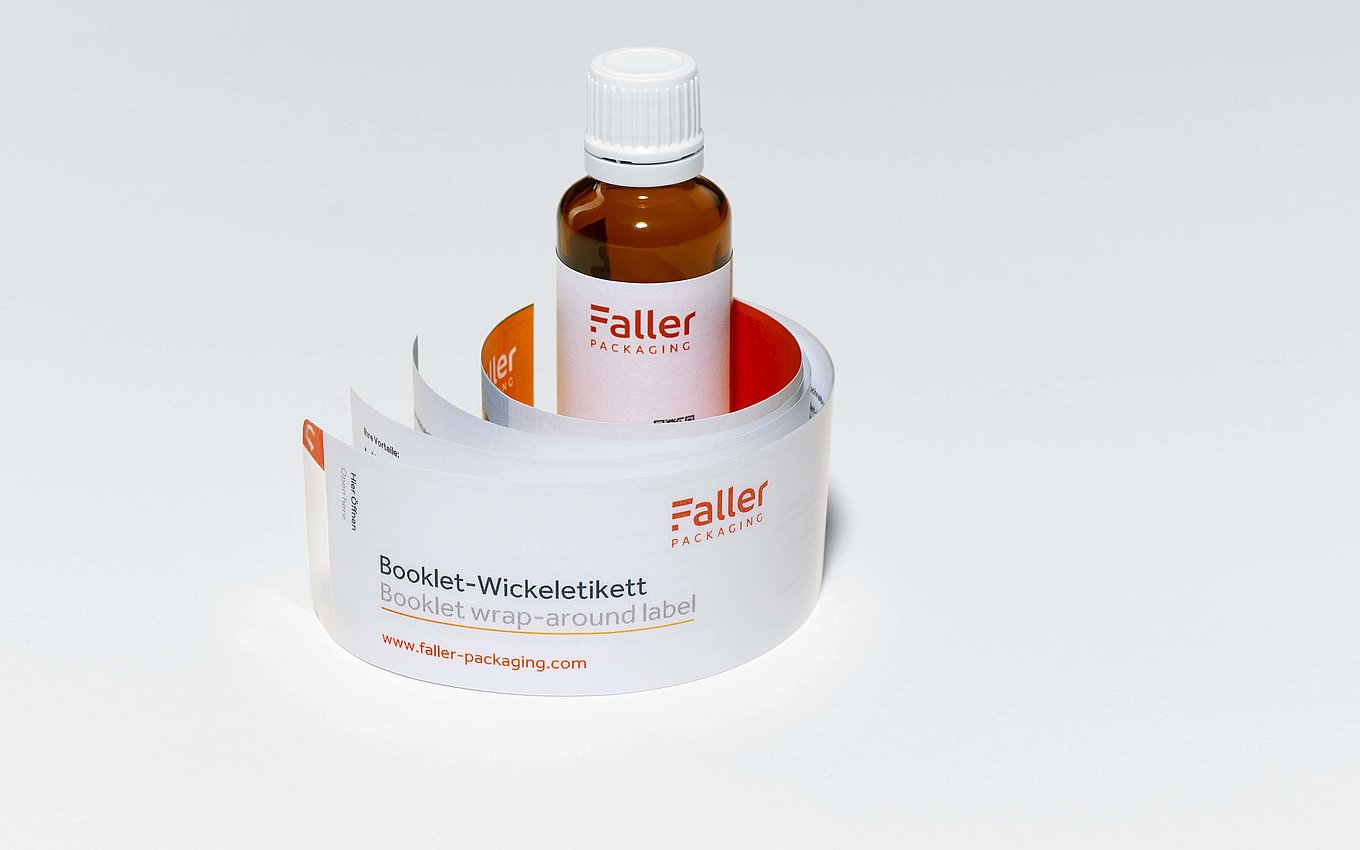 Matthias Schmieder
Vice President Business Unit Labels