Hungarian plant is officially dedicated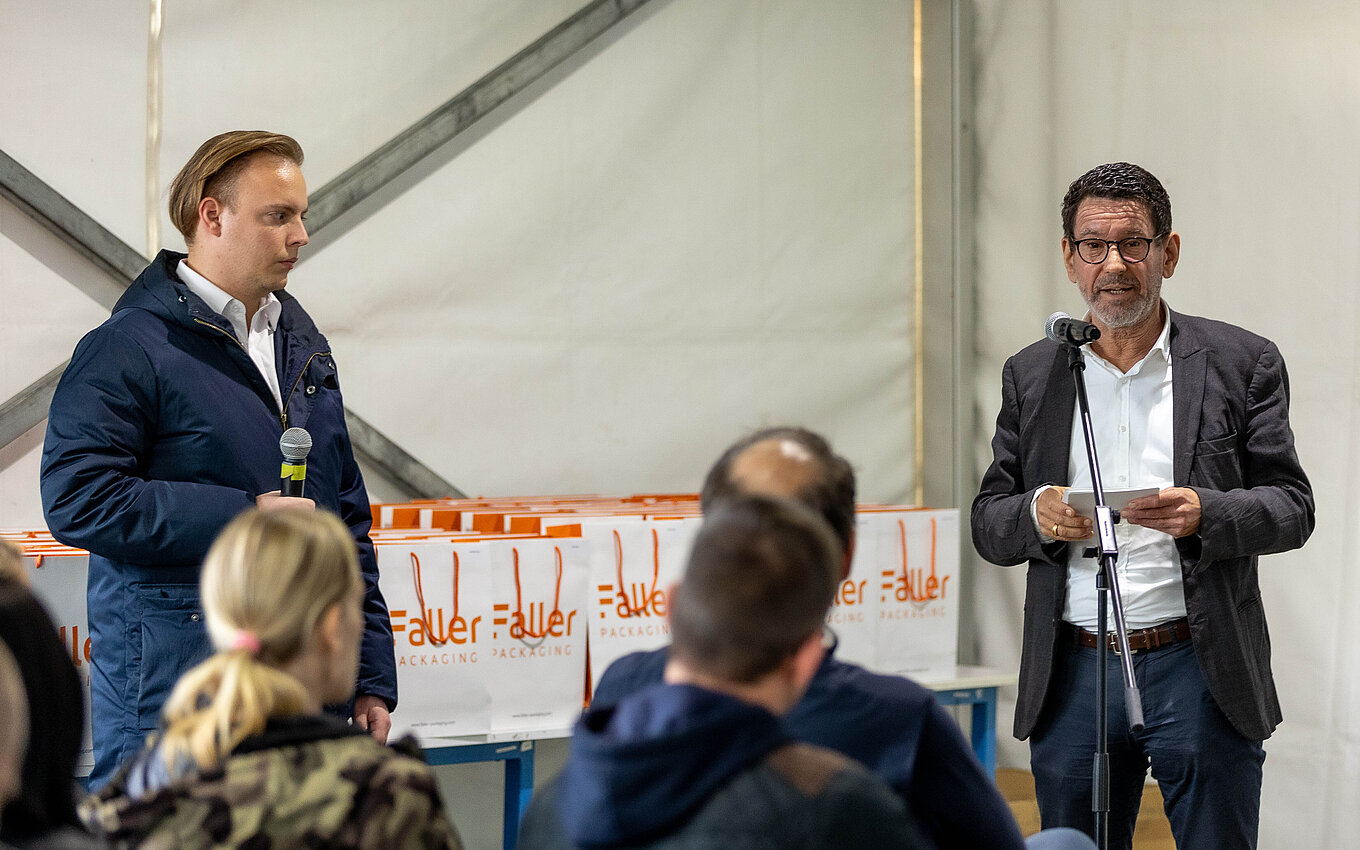 Hungarian plant is officially dedicated
In November 2019, Faller Packaging took over Pharma Print Kft. in Debrecen - a producer of leaflets for the pharmaceutical and healthcare market - further expanding its international presence. Now it was time to show this togetherness to the outside world as well: In mid-October, Faller Packaging officially inaugurated its Hungarian location.
Since then, the Hungarian team has been visibly part of the Faller family and will operate under the visual brand of the Baden packaging specialist. With the opening ceremony, the Hungarian country version of the company website also went online - including a new image film, which celebrated its premiere in Debrecen.
"Our Hungarian location provides us with additional capacity in the production of leaflets. This allows us to serve our customers even faster, more comprehensively and more reliably," explains Dr Michael Faller, Managing Partner of Faller Packaging. "We are delighted to welcome this new site to the Faller Packaging family."
For more information on the site inauguration, please see our press release.