Safeguards against counterfeiting and tampering
Safeguards against counterfeiting and tampering
Pharmaceuticals are monitored more closely in production and sale than almost any other products. In addition, pharmaceutical packaging is required by law to have various features to prevent tampering with the contents and possible counterfeiting. This is because imitations in the pharmaceutical and healthcare industries can cause considerable financial damage.
Moreover, substandard imitations pose a major health risk for patients when it comes to prescription medications and certain high-risk over-the-counter products.
Faller Packaging therefore offers a number of solutions that reliably protect secondary packaging from tampering: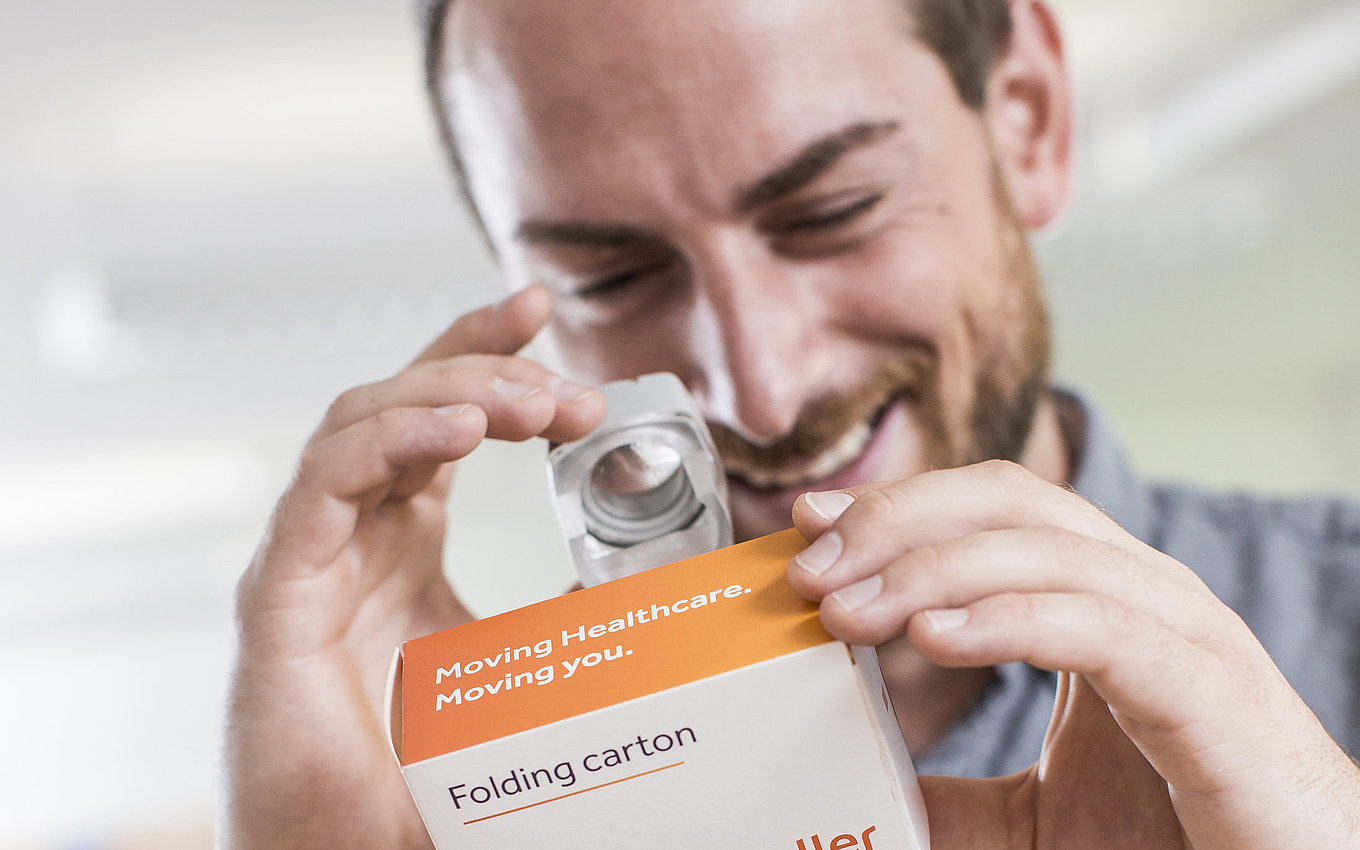 Tamper-evident seal with an adhesive label
Here a label is applied over the tuck-in flap.
The label can have an extra-strong adhesive so that it cannot be removed without leaving traces. Void labels, which are intentionally designed to leave a pattern when removed, are another means of giving visible proof of tampering.

Your contact for further questions