Concealed and unconcealed security features
Concealed and unconcealed security features
In addition to the security features specified by the EU in the form of the non-tamper guarantee as well as the 2D data matrix code to identify and authenticate your product, we can offer various unconcealed or concealed features that protect your product even more effectively against counterfeiting.
Unconcealed, i.e. visible, features are difficult to copy, offer a security barrier and can be identified visually without any additional aids. Examples of these include microtext and holograms, as well as various codes to identify your product.

In the case of concealed features, i.e. those that cannot be identified by the human senses without assistance, equipment is required to locate the features, which naturally also increases security. What's more, depending on the customer preferences, rules on confidentiality are observed that, for instance, allow only certain people to access the information. Examples include hidden images and Cryptoglyph.
We implement your security concept consistently and ensure the utmost security when it comes to data transfer and production by using validated processes. Strategic concepts in product safety help to continuously increase your value creation in a competitive environment.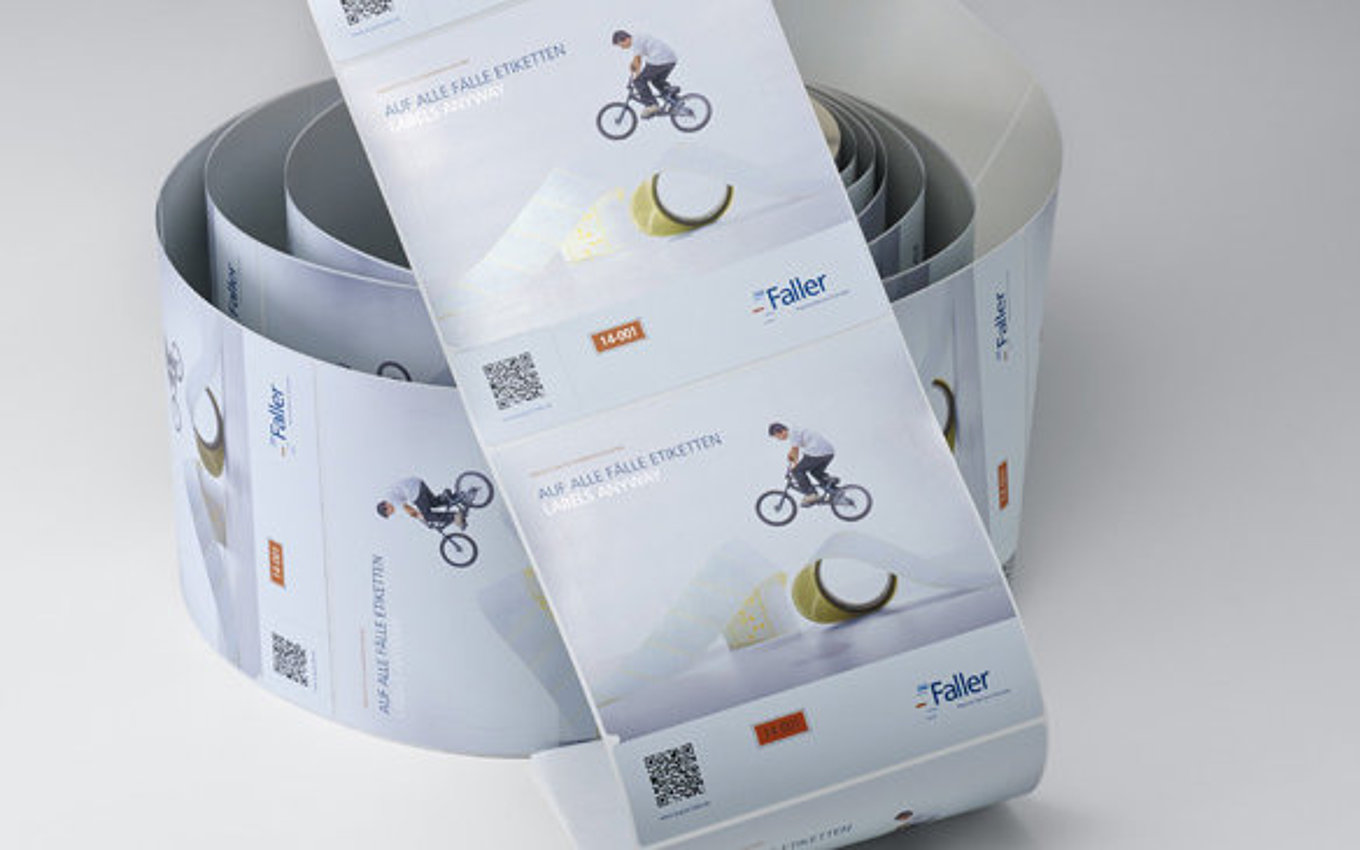 Its modular design means that you can choose security elements that are optimally tailored to your needs. Say no to the unchecked duplication of your products.
We can offer you personalisation in a wide range of code types such as Code 39, Data Matrix or even QR codes, which where required assume other tasks such as linking to one of your servers.
Our label lets you increase your security level in the example illustrated to include possibilities such as diffraction film. Straightforward copying will automatically render your codes illegible. The open elements of the security foil are an immediately recognisable additional counterfeiter protection measure for customers. The combination of visible and invisible features such as personalisation is best known from bank-note printing and, in the same way, it reduces the risk to you significantly.
In addition to the range of security materials that you are free to choose from, additional colours such as OVI (optical variable ink) may also be used. Furthermore, our labels come with variable microtext of the highest quality.

Safe with digital printed labels
A digitally printed label with different security features - variable microtext, a 2D Data Matrix code and a serial code - makes your product even more secure against counterfeitung. It all comes together in one security label.
High-resolution printing in 812dpi - photo-album quality
Microtext script and data matrix code in 1200 dpi
Variable microtext is only possible with digital printing
Personalised data matrix code and microtext (0.5 point font) as image limits
Randomly generated alphanumeric code on the flap
The alphanumeric code is protected with a tamper-proof seal
Authentication possible via an online database
Codes for coupons

Learn more about the possibilities in digital printing